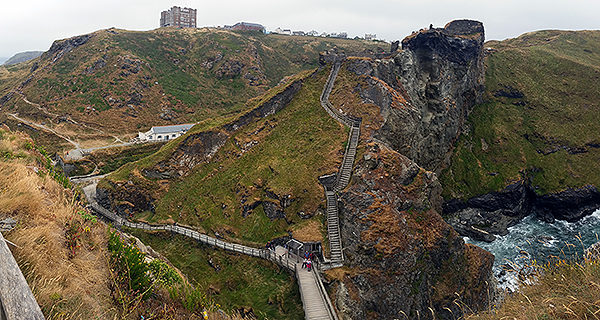 The view from Tintagel Castle, where King Arthur was supposed to have been born. He wasn't (look it up) - but the area has been inhabited since about 500 AD. I took 32,000 steps that day, according to my phone's pedometer.
Kata Tournament
26th August
Just because I'm not in Australia, doesn't mean I can't hassle you!
Have you signed up yet? We have to make sure that the Five Dock teams have plenty of competition!
I hope you're all practicing? We've already started before I left, but there's a lot more work to do! Keep practicing! Make sure you practice all the kata you need to know, both as individuals and teams.
Check out the Interesting links section below for a some great team kata demonstrations!
Register for Kata tournament >>
If you haven't done so already, please put a review of the dojo on Facebook or Google+
Facebook Click on Recommend or ... Review
Google+ Click on Review at the right hand side.
OSU!