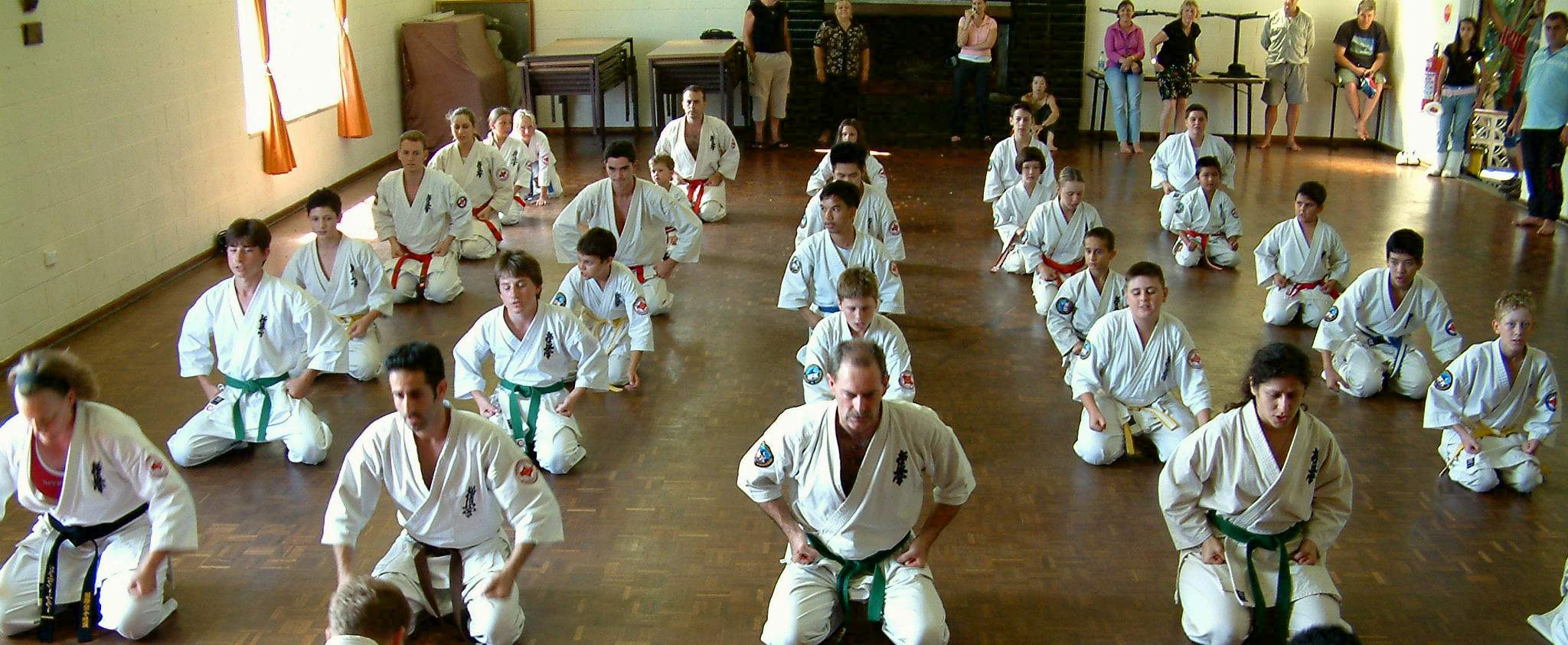 In the back, seated behind the 2nd column from the right , there she is waiting for her son Kai (2nd from the front, right hand column) to finish at the 2005 camp.
She had already started then, but wasn't quite ready to take part at the camps.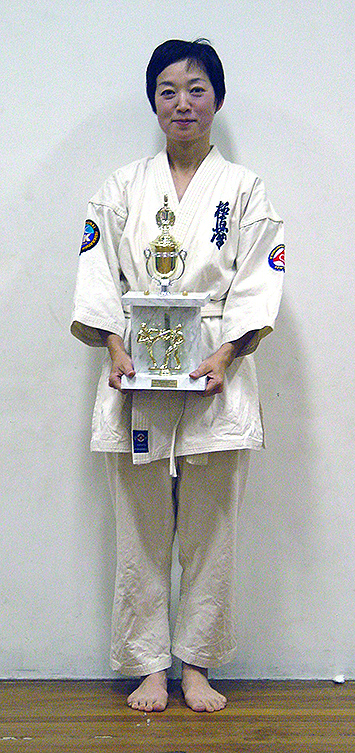 First tournament, first trophy!
Kempo Ryu tournament - another trophy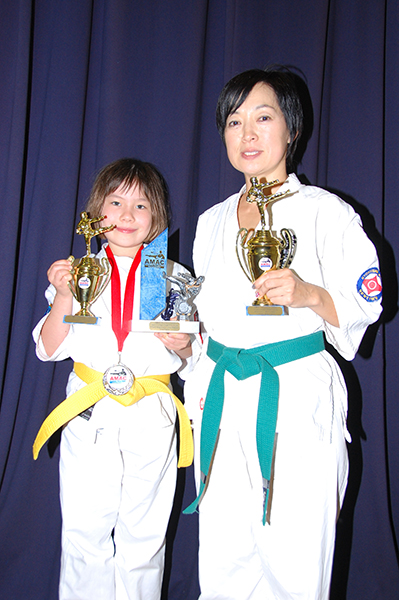 As a green belt, having won a trophy at the an Australian Martial Arts Championships (AMAC) tournament
In 2009, she was featured on the cover of Marrickville Matters magazine highlighting the diversity of cultures in Marrickville at the upcoming street festival.
Another couple of trophies - for kata and kumite, at the 2011 Kempo Ryu Tournament, together with Taeko Pegios (the mother of another Kuro Obi black belt - Senpai John Pegios, and the then Sensei Shah, at his last tournament, where he too won a couple of trophies (in the veteran's division).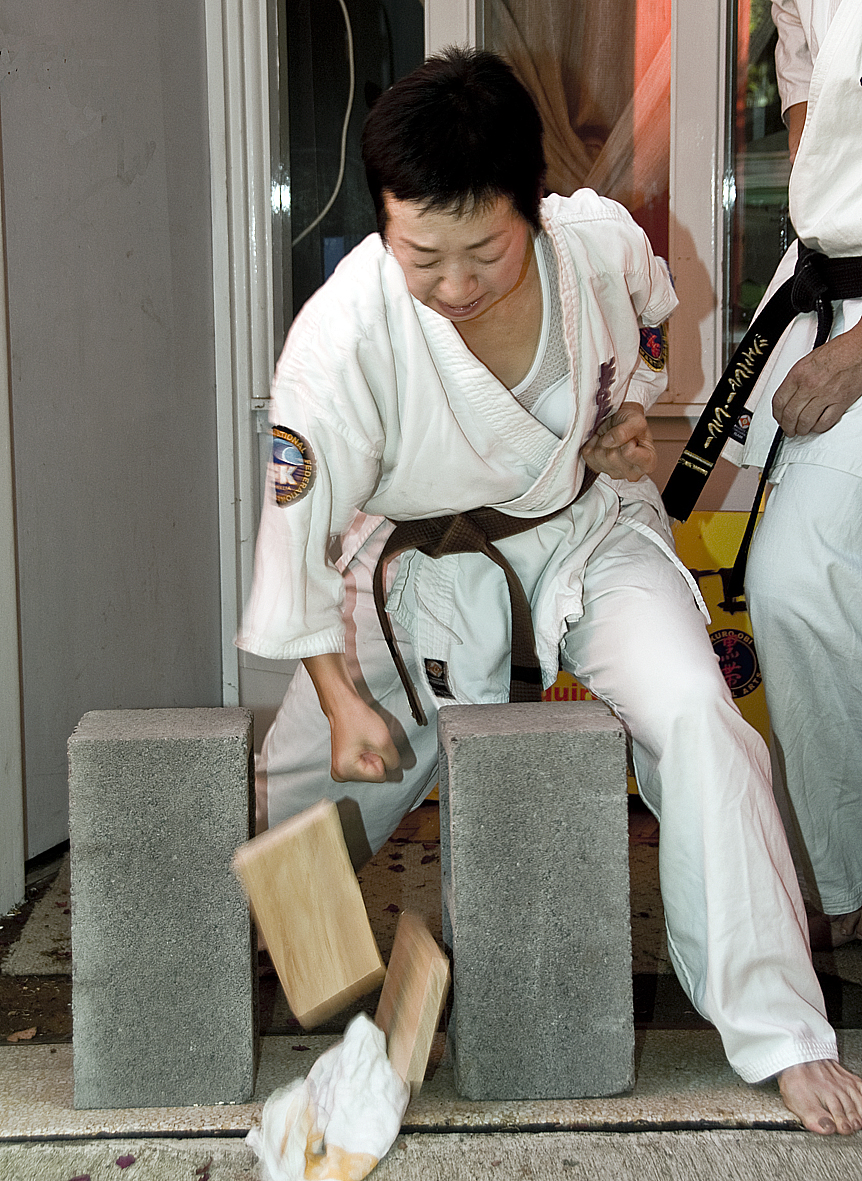 Things are getting serious here - this was at her shodan (1st dan) black belt grading, where she was required to do a board break at the end of the grading.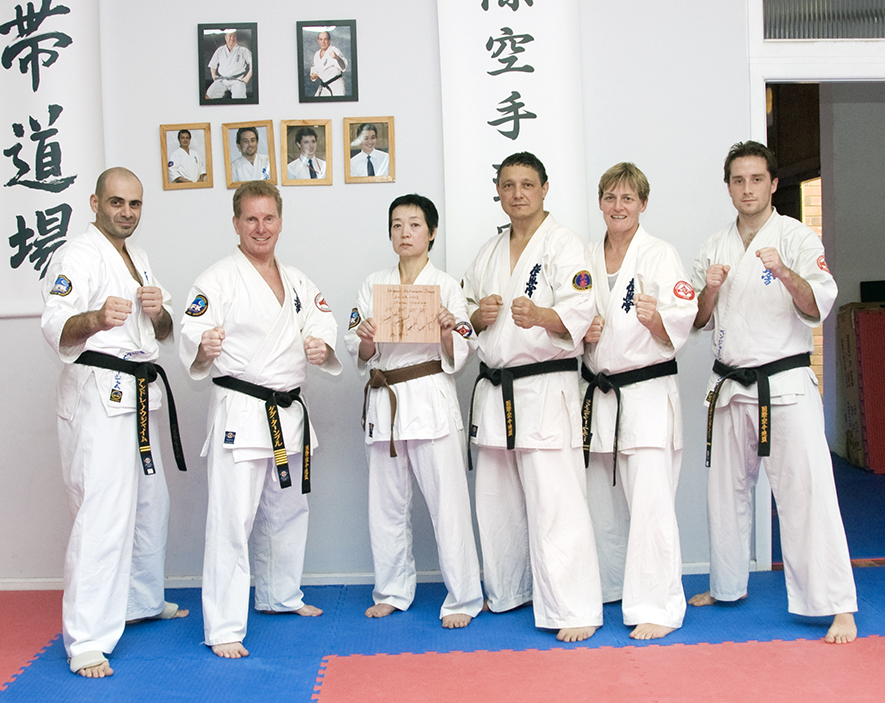 At the end of the grading, the compulsory photo with all the black belts who were present, and the traditional (in IFK Australia) board with the fight count and the signatures of all those who fought her.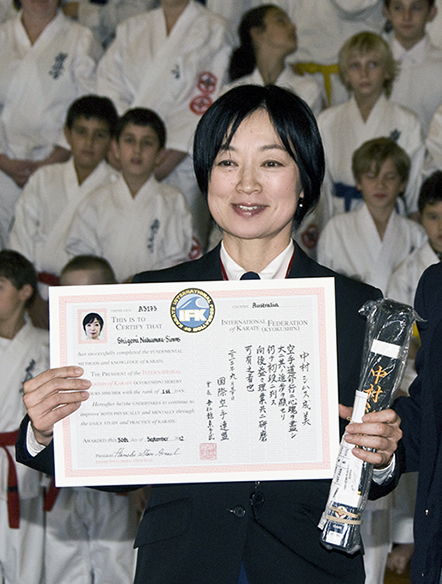 The happy recipient of her formal black belt and certificate!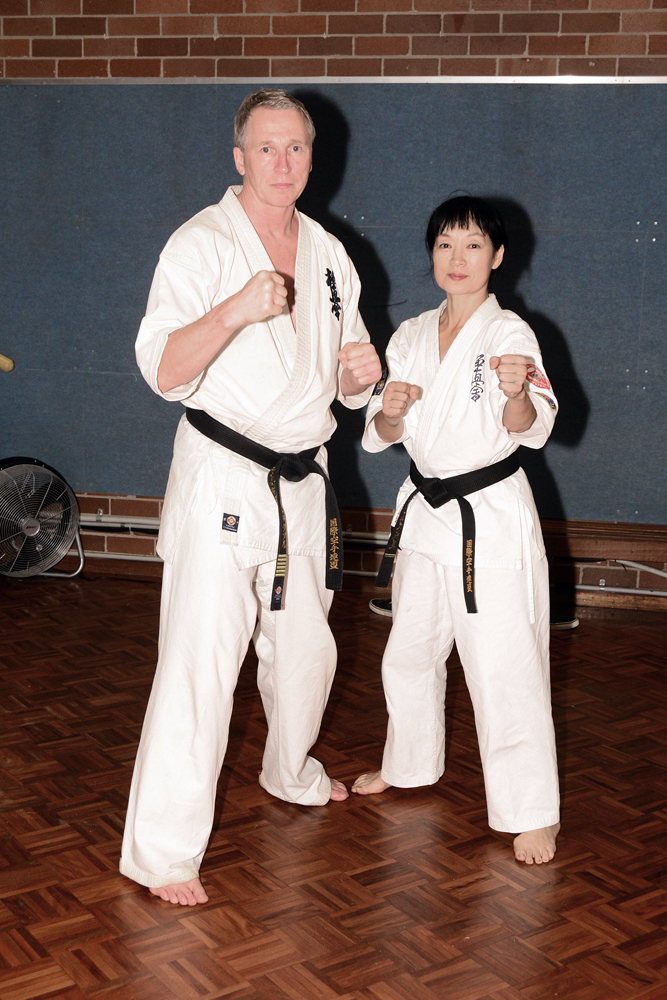 With Shihan David Pickthall, the Vice-Chairman and future head of the International Federation of Karate (IFK) after one of our camps where he was invited to come and teach and train us.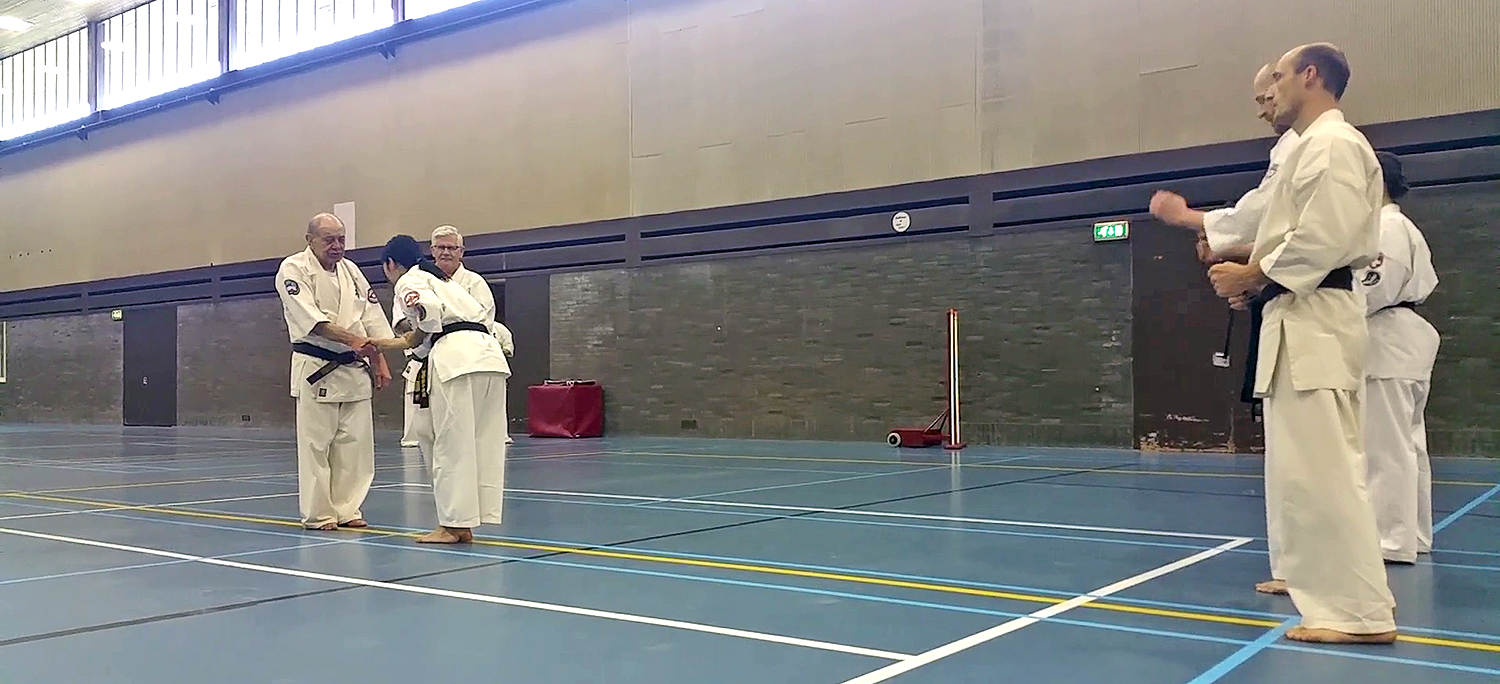 Being awarded her 2nd Dan by Hanshi Steve Arneil himself, in front of over 100 black belts from around the world, at the IFK Black Belt Camp in Holland 2016.
And while you're at the camp, of COURSE you have to pose with Hanshi, who is probably one ofthe humblest and most approachable 10th dans that you can imagine.