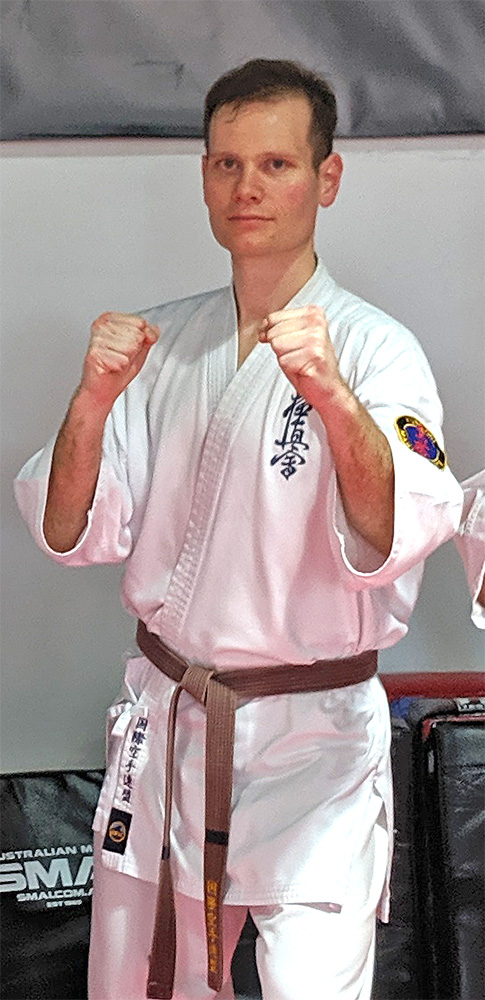 Senpai Jack started training in 2011, not long after Kuro Obi dojo opened its doors in Petersham. He was actually brought in by his younger brother who had started training a bit earlier. Both of them had already trained in Kyokushin some years earlier as teenagers, and both had achieved yellow belts by then.
But as it should be, both started again as white belts. Jack got his black belt in 2019. His younger brother gave it up a couple of years earlier, once again confirming the old saying that a black belt is a white belt who never quit.
Jack has competed successfully in full-contact, non-contact, and kata competitions, both within IFK Australia and externally.
He is also a qualified non-contact referee with IFK Australia, and has been assisting with teaching since he got his brown belt.